Net profit soaring 43% Michelin net sales of 20.9 billion euros last year
October 20, 2021
Recently, the

tire

manufacturer Michelin announced 2016 annual financial report. In 2016,

Michelin

achieved net sales of 20.907 billion euros, a decrease of 229 million euros compared to 2015, but achieved 1.667 billion euros in profit income, a year-on-year increase of 43%.

According to the financial report, in 2016, sales of Michelin truck and bus tires reached 5.966 billion yuan, operating profit was 5.8 billion euros, and profit margin was 9.7%; sales of special tires reached 2.836 billion euros, operating profit was 527 million euros, and profit rate was 18.60%. .

Compared with FY2015, the profit rate of truck and bus tires fell by 0.7%, and the profit rate of special tires remained unchanged.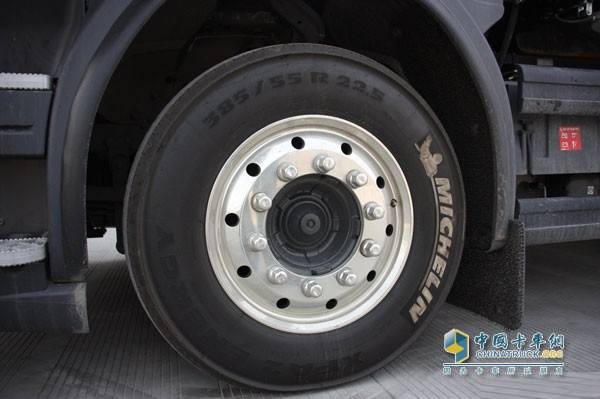 Michelin truck tires

In the main business, the original and replacement market share of Michelin passenger car and light truck tires has expanded by 3% globally. Among them, the share of original tire market was the largest, and Michelin's share of Africa, India, and the Middle East changed the most in 2016, and the number of tires rose by 9%. Followed by Asia (excluding India), an increase of 7%, Asia's growth is mainly due to the Chinese government's compact vehicle purchase incentives and high growth of SUV models. Secondly, Europe and North America have seen a large change in growth, with the South American market falling by 12%.

In 2016, the fluctuation of raw material prices had a certain impact on sales and sales of Michelin. At the beginning of 2017, the prices of various raw materials, especially natural rubber, continued to rise, causing global tire brands to raise product prices one after another.

With regard to the impact of rising raw materials, Michelin expects the impact of rising raw material costs in 2017 to be around 900 million euros. For this reason, Michelin will manage prices flexibly in order to expect the unit's gross margin to remain stable in the business areas that are not subject to index terms.

Michelin CEO Jean-Dominique Senard stated: "2016 is an important milestone on our strategic blueprint. Our performance is once again ahead of the market as a whole and we have achieved growth thanks to Michelin. Our brand strength is also the result of our dedication to innovation and our unremitting efforts. Our improvement in customer service and the success of mid-level products have all contributed to growth. We have developed a pricing policy based on our technological advantages, and we have continued to improve. The competitiveness has helped the Group achieve its financial goals set in early 2016. Looking ahead, 2017 is expected to become another growth year, which is also consistent with the Group's 2020 goals."

In 2017, Michelin set a goal of achieving simultaneous sales growth in line with global market trends, with recurring project operating profits at or above 2016 levels (calculated at constant exchange rates) and structural free cash flow exceeding 900 million euros.







white fluted candle are made of the high quality paraffin wax, we can make the white stick candle weight from 8g to 100g,such as 68g fluted candle(kraft flute candle),this product is the most unique in my company.

with different package,just like cellophane paper, plastic bag, color box,etc ,




Shrink paper package is favorited by customer, it is the cheapest package way, and it is easy and beautiful ,we can put customer's sticker in the package




the white stick candle main used for home lighting ,prayer ,dinner party,etc ,so we also called it household candle, stick lighting candle, white Home Candle,

if you are interested in our white stick candle ,pls inquiry to us !




Fluted candle is hot sale in the south africa market, and it is most in the lighting bright

it have different size and packing can meet customer's request

White Fluted Candle,Fluted White Candle For South Africa,450G Fluted White Candle,68g Fluted Candle,Kraft Flute Candle

Aoyin xingtang candle co.,ltd , https://www.allincandle.com